Published: Tuesday, February 26, 2019 11:09 AM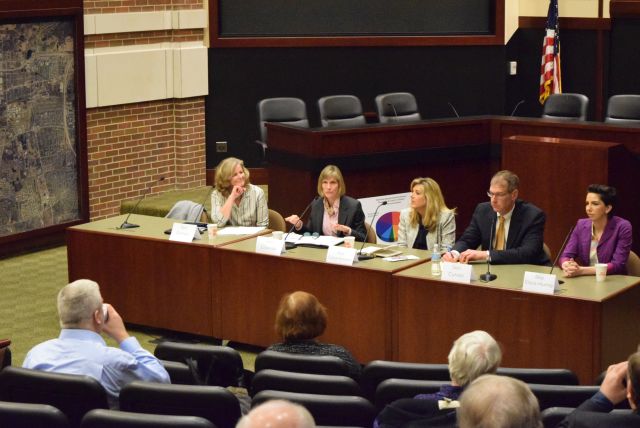 LISLE – Freshman Senator Suzy Glowiak held her first bipartisan town hall meeting on Saturday at the Lisle Village Hall, fielding a variety of questions that impact the 24th State Senate District.
Glowiak (D-Western Springs) partnered with legislators representing Lisle to answer questions from a room full of local residents on topics including property tax relief, solving the state's pension crisis, environmental concerns and fair legislative map redistricting.
"Open forums like this bring people with diverse perspectives together to share input on vital issues that impact our community," Glowiak said. "I'm honored to serve a district with such active residents that want to work together to make our neighborhoods even better."
Glowiak was joined by a bipartisan group of legislators that included State Senators John Curran and Laura Ellman and State Representatives Terra Costa Howard and Anne Stava-Murray.
"Government works best when elected officials are in constant communication with constituents," Glowiak said.
Glowiak urges local residents to stay up-to-date with news in Springfield and the district by signing up for her e-newsletter. She looks forward to hosting additional community events in the coming weeks.
Category: Press Releases