Published: Monday, January 14, 2019 10:48 AM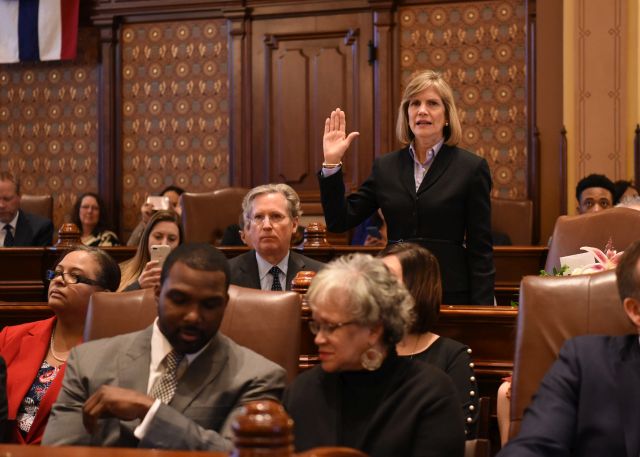 SPRINGFIELD— State Senator Suzanne "Suzy" Glowiak (D-Western Springs), an engineer by trade, was sworn in on Wednesday to represent the 24th State Senate District.
"I look forward to working in a bipartisan manner to promote compromise and collaboration and to find meaningful solutions to lower property tax bills, ensure our schools and universities have the resources to be successful and keep our children safe," Glowiak said.
Glowiak is an engineering consultant for CED Technologies and served as a Western Springs trustee from 2009 to 2017.
Her skills on the job will provide a new outlook and approach to tackling the state's problems.
Glowiak has refused to accept a pension from the state general assembly pension system. She is committed to passing a balanced budget each year and properly funding Illinois'pension system.
She firmly believes that legislators should not be paid unless the state has enacted a balanced budget.
"I'm here to be a voice for the people of the 24th District," Glowiak said. "I'm grateful for this opportunity to serve and represent the residents of our communities."
The district includes all or parts of Darien, Elmhurst, Oakbrook Terrace, Wheaton, Clarendon Hills, Downers Grove, Glen Ellyn, Hinsdale, Lisle, Lombard, Oak Brook, Villa Park, Western Springs, Westmont and Willowbrook.
Category: Press Releases