Published: Wednesday, February 20, 2019 12:42 PM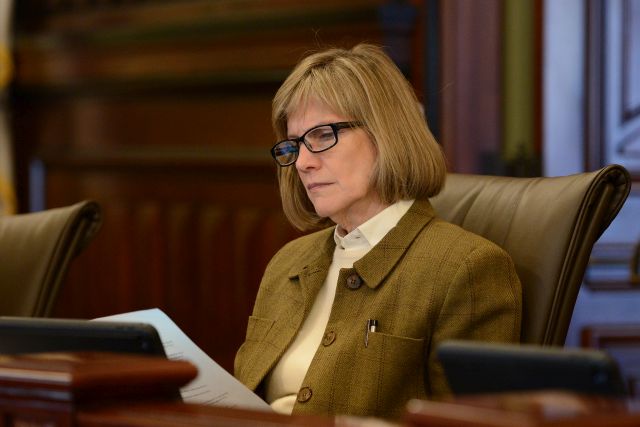 SPRINGFIELD – Illinois Gov. JB Pritzker unveiled his first budget on Wednesday in Springfield.
State Senator Suzy Glowiak (D-Western Springs) is happy to hear proposals for a $375 million increase in K-12 education funding to ensure all schools in DuPage and Cook counties see more state dollars in their classrooms.
"Our schools are finally being funded the right way to help ensure our children receive outstanding educational opportunities without raising property tax bills," Glowiak said. "I'm happy to see that the state is finally paying its fair share."
However, the freshman senator has numerous questions about the governor's pension funding proposals that would restructure pension payments and delay the target date that the state's pension system is 90 percent funded from 2045 to 2052.
Glowiak, who declined a General Assembly pension herself, does not feel comfortable supporting proposals that will delay vital pension payments.
"Too many governors for too long have kicked the can down the road on our state's pension obligations," Glowiak said. "I need further details to decide if I can support a proposal that delays the year we fully fund our pension payments."
The budget proposal also included plans to close loopholes for big corporate businesses such as Walmart to help the state find $94 million in savings over the next year.
"The State of Illinois is breaking away from President Trump's big tax breaks for massive corporations," Glowiak said. "We need to focus on finding savings and helping our local businesses prosper in our communities, not handing big conglomerates tax breaks on the taxpayer's dime."
Category: Press Releases