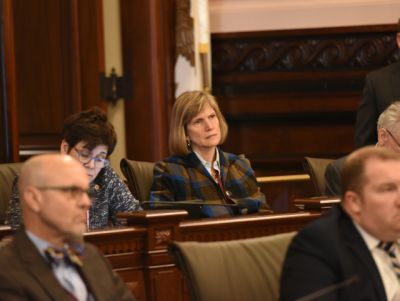 SPRINGFIELD – State Senator Suzy Glowiak (D-Western Springs) is working to end waste in Springfield.
Glowiak, signed on as a sponsor of legislation that would prohibit appointed short-term legislators from receiving taxpayer-funded stipends.
"This measure will protect taxpayer dollars from being misused and wasted on political insider deals," Glowiak said. "State dollars should be going toward ensuring our children receive the best education possible, lowering property taxes and funding for programs such as opioid addiction prevention."
Senate Bill 112, changes the General Assembly Compensation Act so that any member of the General Assembly who is appointed to the House of Representatives or Senate after May 31 of an even-numbered year may not receive additional salary for service as a chairperson or minority spokesperson.
"We need to work in a bipartisan manner to root out waste and abuse at every level of government," Glowiak said. "I will not sit by idly as political insiders take advantage of taxpayers."
Senate Bill 112, was filed after news of a recent local appointment made to fill a short-term gap for an outgoing senator not only received base pay, but also an extra stipend to serve ona committee that had no meetings scheduled.
Glowiak hopes there will be bipartisan support for this measure.