Published: Tuesday, October 29, 2019 05:15 PM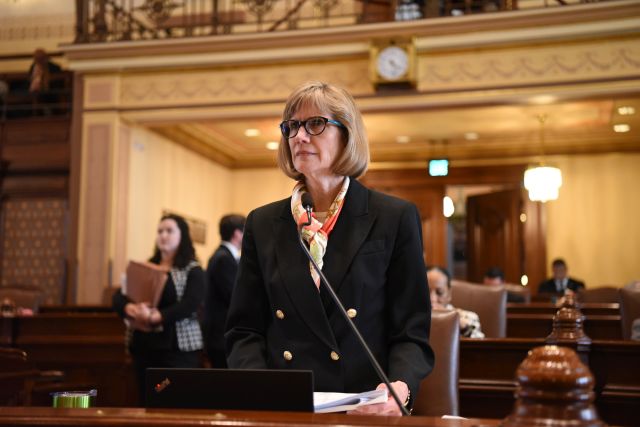 SPRINGFIELD – With the price of insulin continuing to rise, countless Illinoisans have been forced to choose between putting food on their tables and purchasing medication that's vital to their lives.
State Senator Suzy Glowiak Hilton (D-Western Springs) along with her fellow lawmakers voted to cap out-of-pocket costs for prescription insulin.
"People living with diabetes don't have the option of choosing whether or not they want to use insulin, and the fact that some do have to make that choice is unacceptable," Glowiak Hilton said. "I'm proud to have voted for this legislation, which will help the lives of thousands of Illinoisans across the state."
Senate Bill 667 will cap the out-of-pocket cost at $100 for a 30-day supply of the medication.
Nearly 30 million children and adults in this country are diagnosed with diabetes, according to the American Diabetes Association. Individuals with the lifelong condition of Type 1 diabetes, will on average spend $5,705 per year on prescription insulin alone.
"Individuals often have to start rationing the insulin they can afford, which can lead to further health complications and even more expensive health care costs in the future," Glowiak Hilton said. "We should not be treating diabetes in emergency rooms because people cannot afford their medications."
Between the years of 2002 and 2013, the out-of-pocket cost of prescription insulin has more than doubled, which has led to many diabetics rationing their insulin and sacrificing other daily needs to pay for the medication.
Senate Bill 667 would make Illinois only the second state in the nation to cap prescription insulin co-payments. The legislation passed the Senate with bipartisan support and now heads to the House for consideration.
Category: Press Releases