Published: Thursday, February 28, 2019 11:42 AM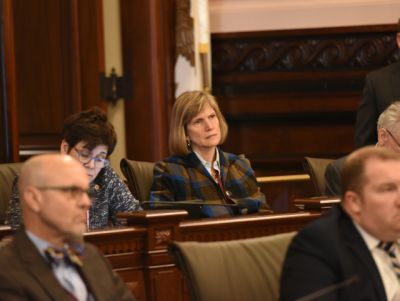 OAKBROOK TERRACE – To clarify the numerous property tax reform initiatives introduced this legislative session, State Senator Suzy Glowiak (D-Western Springs) is urging local residents to use available resources to educate themselves on proposals working through the Senate this spring.
"When I talk to residents, their top concern remains high property tax bills," Glowiak said. "It is vital for residents to know what legislative measures are being considered in Springfield to help their legislators represent their interests."
Suburban property taxes tend to be high to ensure schools are properly funded. The state has adjusted that model to more fairly direct funding toward schools, which Glowiak believes should result in lower property taxes. In the upcoming April municipal elections, 18 suburban school districts will empower voters to decide the fate of property taxes for the schools through referendums.
"The state funding schools properly should result in property tax savings in Illinois," Glowiak said. "I'm interested in seeing what local residents decide."
There are exemptions available for seniors and veterans, but reapplying every year can be burdensome.
"There are new measures that if passed would cut redundant bureaucratic hurdles our seniors and veterans need to repeat every year," Glowiak said. "We need to continue to look for ways to cut bureaucratic red tape to streamline the process to allow residents to see savings without inessential paperwork."
The measures introduced in the Senate include:
Category: Press Releases