Published: Tuesday, May 07, 2019 11:16 AM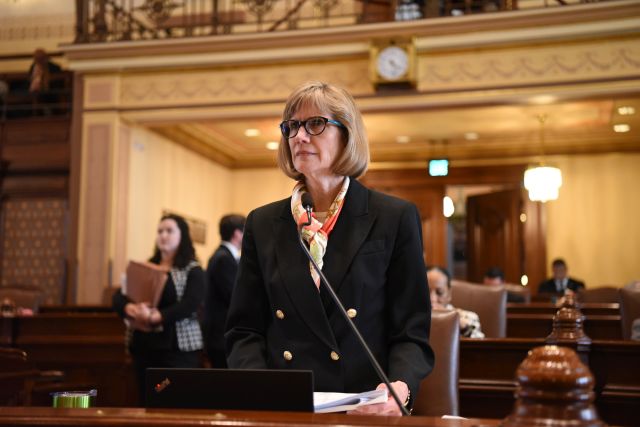 SPRINGFIELD – Breaking from her colleagues, State Senator Suzy Glowiak voted against instituting tax rates that would increase the burden on residents in DuPage and Cook counties.
Glowiak voted against Senate Bill 687 which would institute tax rates if voters approve instituting a new tax system.
"Suburban families have been overtaxed for years," Glowiak said. "Illinois voters first need to voice their opinions on the tax system before attempting to institute the means to tax residents. Instituting tax rates simply puts the cart before the horse."
Glowiak supported a separate measure, Senate Bill 690, which would freeze property tax bills as long as the state fully funds the evidence-based school funding formula.
"It is about time that legislators provide residents with property tax relief," Glowiak said. "This proposal will move us in the right direction to put a stop to high tax bills."
Glowiak also voted in favor of ending the estate tax.
"The focus needs to shift to creating jobs and encouraging economic development in our communities," Glowiak said. "I pledge to continue to work to find ways that eliminates government waste and abuse in our budget to ensure taxpayer dollars are spent responsibly and effectively in Springfield."
Glowiak urges local residents to call her office at (630) 785-3177 with questions and concerns.
Category: Press Releases